Lazar Focus is the tiny app and website distraction blocker for Windows that can help you to get your work done better, and faster, freeing up more of your precious time.
Version 1.4.0 has just been released and is available from the Microsoft Store. If you have a previous version installed, you should get the update automatically.
This version adds a configurable end-of-pomodoro notification and/or gong and focus block duration editing, as well as a number of minor improvements and bug fixes. See the list of changes below for more detail.
On the community front, we are trying out a semi-private Discord for those users who would like to chat about Lazar Focus and other productivity tools and techniques. Send mail to info@lazarfocused.com if you are interested to join.
Finally, we will be using Mastodon as the primary micro-blogging announcement platform as it has RSS built in and it suports longer messages.
For now we will also keep the twitter account going for those who prefer that, but this will essentially be a sometimes shortened copy of what's happening on Mastodon.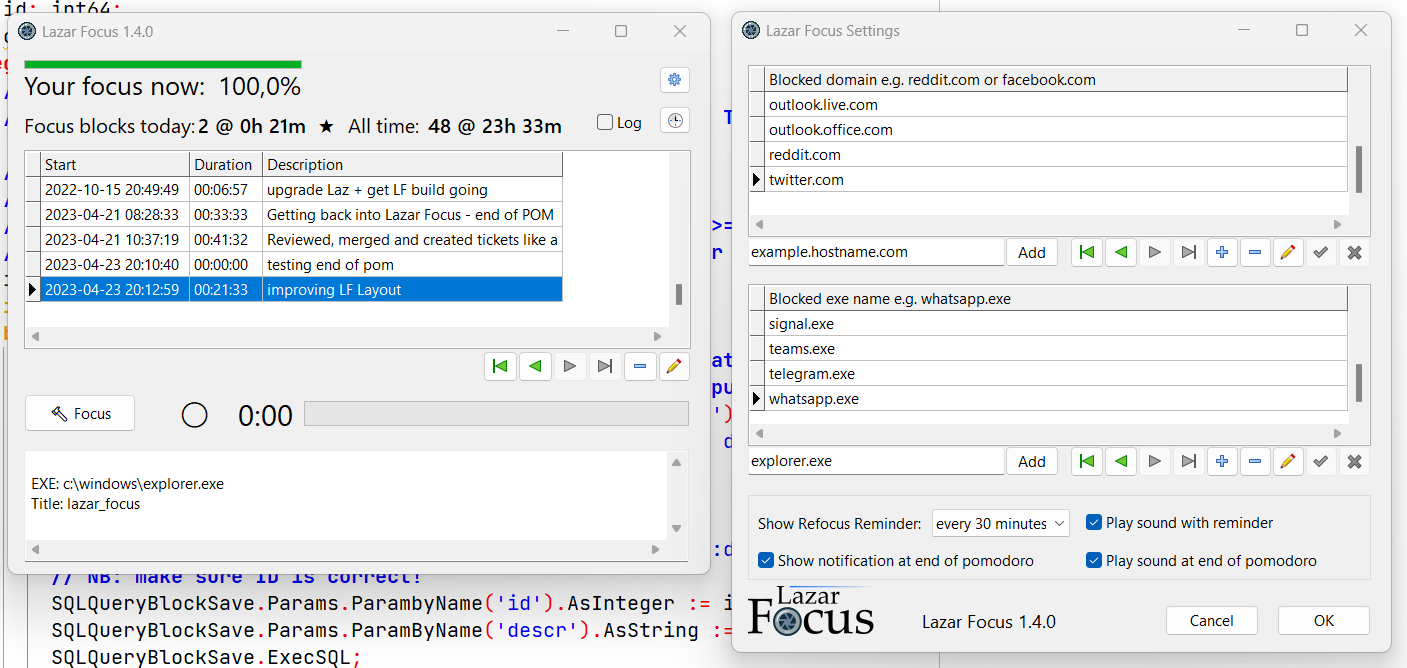 List of changes in version 1.4.0
Added configurable end-of-pomodoro notification and meditation gong.
Made focus block duration editable, in addition to description. This is sometimes necessary when you forget about a focus block.
Fixed Chrome URL extraction as they have updated their UI internals.
Tweaked UI.
Upgraded HiDPI support to PMv2.
Be deliberate, get things done!
Block distractions with Lazar Focus so that you can focus on what's important.